Partnership with Potential: Finishing Work Association at BUDMA 2024 Trade Fair
We are pleased to announce that the Finishing Work Association has joined the ranks of industry partners for the BUDMA 2024 Trade Fair. This dynamic organization offers support and educational opportunities for a wide spectrum of individuals associated with the finishing industry. It is a reliable partner committed to developing both novice and experienced professionals in the field of tiling.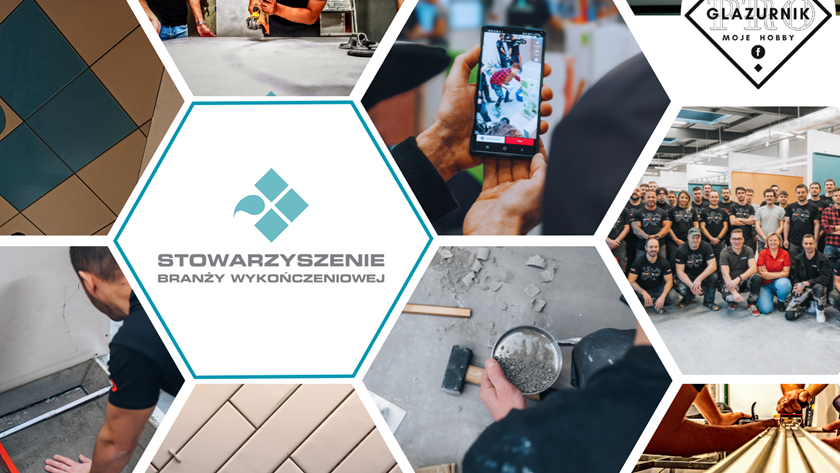 The Association's engagement in fostering dialogue, exchanging knowledge, and promoting the latest achievements is recognized by a diverse audience, including entrepreneurs, professionals in the finishing industry, as well as individuals, investors, sellers, wholesalers, and technical advisors from across the country.
As part of its ongoing activities, the Association organizes regular webinars for professionals, practical and theoretical tiling training, ranging from the fundamentals to achieving a master's diploma.
It also provides individual guidance tailored to participants' needs. Interested individuals can rely on the support of an experienced and professional training team, craftsmen with years of experience in the field, tiling masters, certified instructors, and teachers of practical and theoretical vocational education. These efforts are further bolstered by a technical team from leading chemical materials and tools companies in Poland and Europe.
An invaluable platform for knowledge and experience exchange is the "Tiler - My Hobby" group:    http://bitly.pl/L0Ktu – where a community of tiling enthusiasts congregates, transforming ideas and experience into inspiring conversations and interactions.
Together, we will be able to draw from experience, share knowledge and inspiration to enhance quality and innovation in the finishing industry. See you at the BUDMA 2024 trade fair!
The presence of the Finishing Work Association as a partner of the BUDMA fair presents a unique opportunity for all participants to meet with experts, learn more about the latest trends, technologies, and most effective practices in the field of tiling. We eagerly await fruitful results from this collaboration and warmly invite you to visit the dedicated zone, where together with the Finishing Work Association, we will inspire, share knowledge, and build the future of the industry.