Center of Modern Prefabrication at BUDMA 2024 - Inspiration for Modern Construction.
Welcome to a world full of possibilities, where modernity and innovation are the foundations of the green future of construction! The Budma fair is a place where new ideas are born at the intersection of passion and commitment. The Modern Prefabrication Center is the most important meeting place for the construction prefabrication industry, where the latest achievements, technologies and innovations will be presented. We are setting out on a mission to jointly develop prefabricated construction and show the world that modernity is not just a dream, but a reality that we create together.
SEE THE LAST EDITION
Join the ranks of leading prefab construction manufacturers and make your brand shine brightly at the BUDMA Trade Fair. Our team will spare no effort to ensure your company's presence is an unforgettable success. You will gain not only new contracts and clients but also new development perspectives, including on foreign markets
During the BUDMA 2024 Trade Fair, you will have the best opportunity to present your unique solutions, demonstrating that the future of construction begins now. Here, enthusiasts and innovators will come together, eager to immerse themselves in a world of new possibilities. It is a chance to showcase your brand among the most influential decision-makers actively seeking fresh, innovative ideas.
At the Center of Modern Prefabrication, we embrace innovation, quality, and sustainable development. It will be an exceptional exhibition of solutions that accelerate construction processes, enhance project quality, and positively impact the environment. You will have the opportunity to establish contacts with potential partners who share your passions and goals.
Together, we can work towards the sustainable development of the construction sector, creating exceptional projects that shape the world around us.
Be among the leaders! Join us at Budma 2024 and book your area now.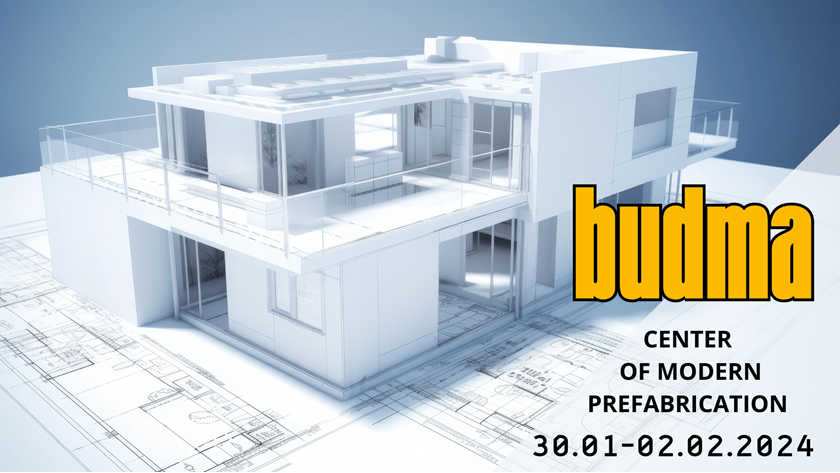 Register your participation by September 28th and receive the best price!