BUDMA 2024 - THE LARGEST WINDOW AND DOOR SHOWROOM IN POLAND
Join us at BUDMA 2024 and become an exhibitor at the biggest window and door exhibition in Poland! Together, we will create an unforgettable showcase that will attract thousands of industry professionals. The theme of this edition is "Green Future of Construction," highlighting the unique character of BUDMA 2024. One of the key topics will be thermomodernization. This is an excellent opportunity for window and door manufacturers to participate and showcase their innovative products and solutions related to improving energy efficiency and thermal insulation.
Submit your participation by September 28th and receive the best price!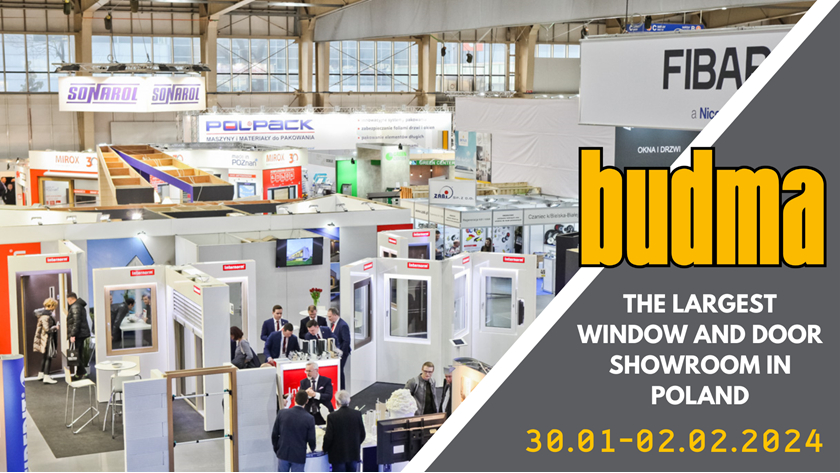 Present your best and innovative solutions and energy-saving, environmentally friendly technologies. Inspire key decision makers, architects, investors and professionals who are interested in creating a green future for construction.
We provide you with convenient conditions for participation, support in promotion and an unforgettable fair experience. Join us and show how your company contributes to creating energy-efficient and sustainable solutions.
Be at the center of events
MONTERIADA
Live demonstrations, where attendees can see step-by-step installation using the best systems, including windows, external and internal doors, and garage doors. The event has been attracting hundreds of professionals for years, including skilled installers, salespersons, distributors of building joinery, vocational school students, and individual investors who want to learn more about the principles of proper installation of joinery while seeking inspiration for their projects.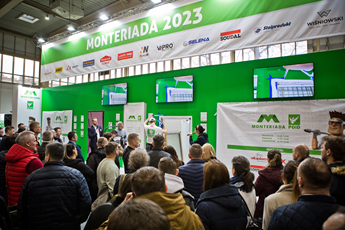 INTERNATIONAL MEETING ZONE
The dedicated B2B meeting zone utilizing AI technology will provide the opportunity to establish international business connections. Participants include foreign buyer groups invited through the Hosted Buyers program, as well as exhibitors and key visitors from Poland. Over the course of 7 editions, the program has involved more than 3,300 people from 59 countries worldwide. The zone offers an ideal opportunity to acquire potential business partners, as well as gain comprehensive and essential knowledge on how to navigate company development on the international stage. Building a network of contacts will be even easier with the dedicated mobile application, which suggests potential contacts and creates a calendar and map of meetings.